Agrocorp Processing Ltd.
Supplying pulse ingredients (pea, chickpea, mungbean) and plant-based food products
Agrocorp International is a leading global integrated agricultural commodity and food solutions provider. Agrocorp handled more than 13 million metric tonnes of goods in FY2020, placing it as one of the largest movers of agricultural commodities in the world.
With processing capabilities in Canada and worldwide, we provide pulse ingredients, consisting of pea protein isolate, chickpea protein isolate, mungbean protein isolate, and pea starch for plant-based food and animal feed manufacturing. Agrocorp also launched our very own retail brand, "Herbyvore," with products ranging from Pea Paneer, Eggless Eggs, and plant-based chicken that provide full traceability to help customers understand how their food are made; from farm to fork.
Product list:
– Ingredients: Pea Protein Concentrate, Pea Protein Isolate, Chickpea Protein Isolate, Mungbean Protein Isolate, Pea Starch
– Consumer Packaged Goods (CPG): Pea Paneer, Eggless Eggs, Plant-based Chicken
Minimum order:
– Ingredients: 20 MT
– CPG: 20 cartons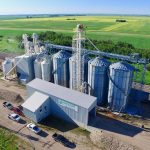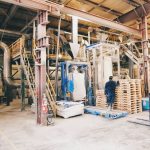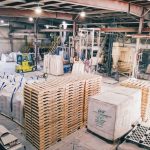 Festival Participation Days:
3/23 - Tuesday
3/25 - Thursday
Categories:
Grocery
Plant Based Protein Ingredients
Details
Free from gluten
Kosher
Non-GMO