Bluesky Hemp Ventures
Whole plant Hemp Processor at your service!
Blue Sky Hemp Ventures is a private Canadian company rapidly emerging as a world leader in whole plant utilization. We combine sustainable farming practices with a little Blue Sky ingenuity to harness the full goodness of hemp: using the grain for superfoods, the flower for nutraceuticals (CBD) and the fibre as a planet-friendly alternative to plastics, textiles, fuels, and more. By doing so, we are able to deliver a range of high-quality hemp-based products at a lower cost to our customers and to our planet.
Our goal: A better world fueled by hemp.
Product list: Fine ingredients made from hempseed
Minimum order: 500 lbs.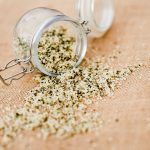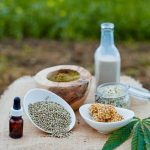 Festival Participation Days:
3/23 - Tuesday
3/25 - Thursday
Categories:
Grocery
Plant Based Protein Ingredients
Details
Kosher Certified
Certified Organic Production
Non-GMO
GFSI Certified