Brome Lake Ducks
Peking duck producer
Vertically integrated, Brome Lake Ducks is specialized in the breeding of Pekin duck for over a century. Naturally fed, respecting animal welfare, farm-raised and processed with the highest standards of quality. Exclusive feed formula and raised with no hormones and no antibiotics.
Duck is a red meat which has a significant lower environment impact than other red meats.
Available in retailers and food service distribution across USA, Canada, and Mexico.
Product list: Raw meat and processed products
Minimum order: 1 skid – may vary with respect to geographic (freights)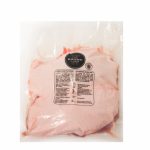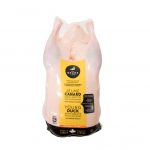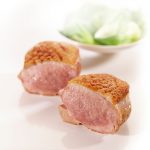 Festival Participation Days:
Details
Free from gluten
Antibiotic Free
Hormone Free