Confluence Distilling Ltd.
Pink Gin, Manchester Gin, Headwater Vodka, Vinland Aquavit, Gin and Soda's, Craft Negroni Cocktail
Confluence Distilling is an award-winning boutique distillery located in Calgary, Alberta, handcrafting a wide range of premium spirits and ready-to-drink beverages. A focus on using local ingredients with eclectic, yet approachable, flavor profiles which stand out on the shelf and in beverages. One of the fastest growing craft distilleries on Albertan record, Confluence has quickly become a trusted name in the province for premium beverages. Producing over 28k units in 2020 we have expanded our operational capacity to produce a minimum of 85k units for 2021 in order to meet market demand.
Volume sold last year:  4,323 units on premise; 24,495 units off premise
Minimum order: $26,250 (CAD)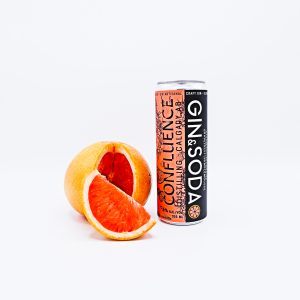 Festival Participation Days:
Multiple - Beer, Wine, Spirits Program
Details
Alberta Beverage Awards: "Best in Class"
Canadian Artisan Craft Spirit Awards: "Best in Class"