Crosby Molasses
Fancy and Blackstrap Molasses
Since 1879, successive generations of the Crosby family have built a business that provides molasses to consumers and food manufacturers across North America.
Today, Crosby Molasses continues to produce authentic, quality products that help our customers – from multi-national food manufacturers to home cooks – create better food.
Product list:
Carton: 300 g, 675 g, 1.35 kg
Bottle: 16 oz.
Plastic jugs: 1 gal
Pails: 55 lb.
Drums: 630 lb.
Totes: 2480-2800 lb.
Minimum order: 2,500 lbs.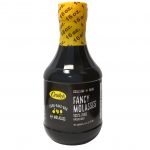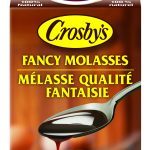 Festival Participation Days:
Details
Free from gluten
Free from peanuts
Kosher Certified (Rabbinical Council of New England)
Non-GMO Project Verified