Crossmount Cider Company
Flatlander Crisp, Flatlander Cider and Black, Flatlander Rosé
Crossmount has grown into the largest craft cider company in the Canadian Prairies producing hard apple cider from 100% Canadian apples, not from concentrate. On our property, we have a 1,500 tree apple orchard alongside a 500 tree pear orchard, which includes a very unique variety of fruit only found in our region and is currently one-of-a-kind in North America. We have just expanded into a fully automated canning machine and have the capacity to produce up to 15,000 cans per day. Right now, we produce five different flavors of cider in the brand FLATLANDER. The 3 main SKU's being "Crisp" a refreshing green apple. A "Cider & Black" black currant infused, berry-style cider. "Rosé" both floral and fruity infused with strawberry, hibiscus, and rosehips. In 2020, we completed 5 international shipments to China.
Volume sold last year: 10,000 Gallons on premise; 15,000 Gallons off premise
Minimum order: 8 pallets (91 cases each) = 728 cases or 17,472 units.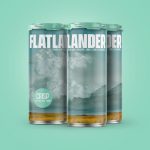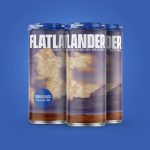 Festival Participation Days:
Multiple - Beer, Wine, Spirits Program