Fancy Pokket Bakery / Timani Gluten-Free
Fancy Pokket Bakery products are crafted with care since 1989
Fancy Pokket began operations 31 years ago manufacturing pita bread one loaf at a time. Today, we are Atlantic Canadas leading BRC, Kosher, and Halal certified manufacturer of Pita Bread, Flatbread, Naan Bread, Tortillas, and Bagels. Our line of vegan, clean label products was crafted with the consumers health in mind, it is dairy, nut, egg, peanut free, and contains no artificial colors or flavors.
We offer retail and food service product lines as well as private label and co-packing services. We have been manufacturing private label pita for both of Canadas largest retailers for 30 years without interruption.
We have also mastered the art of baking a full line of gluten-free products branded as Timani Gluten-Free. We produce award winning white loaf, multigrain loaf, hotdog/hamburger buns, cakes, muffins, and cookies!
Product list: Pita Bread, Naan Bread, Tortillas, Bagels, Flatbread, Gluten-Free Loaf Bread, Gluten-Free Buns, Gluten-Free Muffins, Gluten-Free Loaf Cakes, and Gluten-Free Cookies
Minimum order: 1 pallet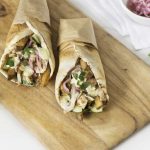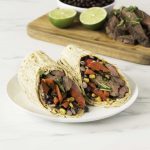 Festival Participation Days:
Details
Free from dairy
Free from egg
Free from nuts
Free from peanuts
Halal Certified
Kosher Certified