Moonshine Creek Distillery
Moonshine Creek currently offers many products and services within New Brunswick. Our current alcohol products consist of 9 separate items: Apple Crumble, White Pup, Get'n Pickled, Kings County Brandy, Double Double, Canadiana, Canadiana Spiced, High Test, and Chicken Bones Liqueur.
Moonshine Creek has grown from 120 stores to 413 stores in less than 12 months to 4 different provinces. The current capability and strategy of the management team have allowed us to grow and adapt quickly.
With our unique spin on the industry, we have innovated an old tradition, created world-leading spirits that range from 50 proof to 80 proof. We also offer tours, workshops, merchandise, and bartending services at their location in Waterville. We were able to grow by 732% since 2018 and have now the right strategy and capacity to reach the US market.
In terms of the culture of the company, we also raised over $50,000 in donations in less than 15 hours with a unique approach locally in 2020. The mission is to create high-quality spirits that are culturally relevant while focusing on a unique marketing philosophy to stand apart from the competition.
Volume sold last year: 12,000 bottles on premise; 38,000 bottles off premise
Minimum order: 1 pallet (80 boxes of 12 units)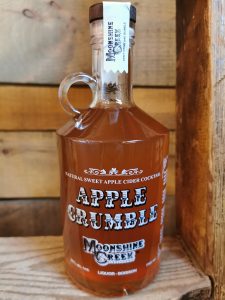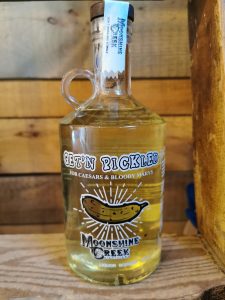 Festival Participation Days:
Multiple - Beer, Wine, Spirits Program
Details
Most Viral ATL Product in 2019