P.E.I. Mussel King Inc.
Frozen, Fully-Cooked Blue Mussels In Full Shell
"Mussel King" was established in 1978.  It is a family-owned and operated business growing and processing top-quality, rope-grown blue mussels. Current markets include Eastern Europe, Middle East, Asia, and all of North America.
All Mussel King products are fully-cooked and frozen. These ready-to-eat items are easy to prepare using microwave or boil-in-bag method.
Product list: Frozen mussels-natural and with sauces
Minimum order: 20' FCL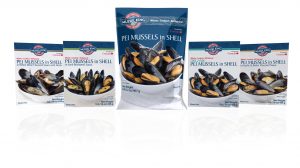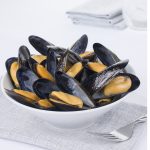 Festival Participation Days: