Qantu, Cacao et Chocolat Inc.
Craft bean-to-bar chocolate
Montreal-based international award-winning premium chocolate maker Qantu was born of a multi-tiered love story.
Raised in Peru, Elfi Maldonado was travelling in her native land when she met Maxime Simard, who was to become her life partner. As their love for one another blossomed, a joint venture simultaneously came to fruition. In 2016, they cofounded Qantu, a bean-to-bar project seeped in meaningful connection with Peru's distinct heirloom cacao.
In the Qantu way, Maldonado and Simard are hands-on from the get-go. Through direct-commerce relationships, they work in concert with cacao farmers driven by the same respect, passion, and pride for ancestral know-how that they prize.
Qantu is devoted not only to the refined delectable flavors of chocolate, but also to the culturally important people, traditions, and cacao trees from which its products originate.
Soon-to-be HACCP certified!
Product list: Chocolate bars (dark, milk, and flavored)
– Qantu Dark Chocolate Morropon 70%
– Qantu Dark Chocolate Gran Blanco 70%
– Qantu Dark Chocolate Chuncho 70%
– Qantu Dark Chocolate Chaska 70%
– Qantu Dark Chocolate Bagua 70%
– Qantu Dark Chocolate Chuncho 100%
– Qantu Dark Chocolate Maple and Salt
– Qantu Dark Chocolate Silk Road
– Qantu Dark Chocolate Don Maximo's Quest
– Qantu Dark Milk Chocolate 60%
– Qantu Goat Milk Chocolate Dreams of Cashmere 55%
Minimum order: 8 cases of 12 bars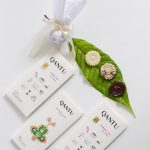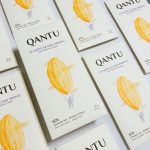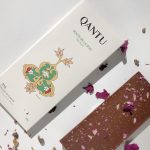 Festival Participation Days: