Ribstone Creek Brewery
Ribstone Creek Lager, Lone Bison IPA, Old Man Winter Porter, Day Drifting Citrus Ale, Abbey Lane English Mild, Keeper's Point NEPA, Raspberry Berliner Weisse
Ribstone Creek Brewery is based out of Edgerton, Alberta. Edgerton is located in the heart of the Canadian Prairies and is a town of 400 people (depending on the day). We have been brewing since 2011 and produce a variety of styles ranging from light lagers to dark ales and hoppy IPAs to fruited sours.
We have won multiple awards with a variety of our beers and are eager to share them with the world. Ribstone Creek has a blue collar work ethic and is proud to show that great things are brewing outside of the big city.
We are currently exporting to Australia. We run a 30HL brewhouse and have capacity to expand our production significantly.
Volume sold last year: 355HL on premise; 1062HL off premise (volume is significantly down this year due to COVID-19)
Minimum order: 1 pallet (100 Flats of 355mL Cans or 80 Flats of 473mL Cans)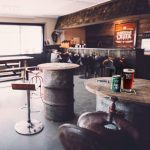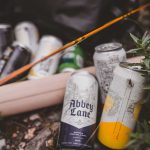 Festival Participation Days:
Multiple - Beer, Wine, Spirits Program
Details
Canadian International Beer Awards (2012, 2014, 2017, 2019)
Alberta Beverage Awards
Canadian Beer Awards