River Valley Specialty Farms Inc.
River Valley Specialty Farms offers organic and conventional hulled hemp
River Valley Specialty Farms offers organic hulled hemp seed, which is high in protein, with an excellent amino acid profile; high in omega-3 and omega-6 fatty acids; and rich in various minerals. RVSF hemp food products can be used for further processing or inclusion in food products such as granola bars and protein/health bars, as well as various blends and mixes. RVSF produces certified-organic seed in bulk quantities.
RVSF hemp food products are certified "5-log reduced" through the Gentle Processing™ method and suitable for RTE food formulations. We boast vertical integration. As both producer and processor of our hemp, we can closely manage our supply chain. RVSF farms 3,000 acres using organic and regenerative farming methods. Our farming expertise combined with the facilities to produce food-grade, finished RTE hemp products gives RVSF a unique integrated business model not found elsewhere in North America. RVSF holds the coveted Global Food Safety Initiative (GFSI) certification, ensuring adherence to all relevant food safety and other regulatory standards.
Product list: River Valley RTE Conventional and Organic Hulled Hemp
Minimum order: 1 pallet, 2,000 lbs.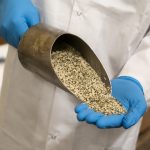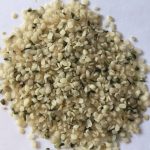 Festival Participation Days:
3/23 - Tuesday
3/25 - Thursday
Categories:
Grocery
Organic Commodities
Details
Kosher Certified
Certified Organic Production
GFSI Certified