RIZ Global Foods
Federally approved, halal certified, retail, and food service meat products
RIZ is the one the largest exporters of federally approved, halal certified, retail, and food service meat products in North America. All products are shipped boxed and frozen with 180 days. The products are gluten free, allergen free, and use both certified organic and natural ingredients. The products are produced without any artificial colors or artificial preservatives. The flavor profile has been tested with US retailers on both coasts and the Midwest.
RIZ produces halal products for the retail, food service and private label sectors in Canada and abroad. The LÄM and WÄGYU branded products are targeted at the conventional, natural and organic and ethnic food sectors. Riz is now introducing nitrate free lamb and wagyu breakfast strips along with clean deck frankfurters.
Product list: Halal certified Canadian lamb and Canadian wagyu burgers, kabobs, sausages, cooked meatballs, breakfast strips, and frankfurters.
Minimum order: 1 pallet (96 6-pk cases)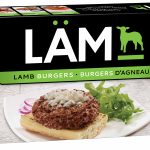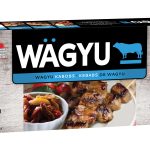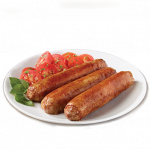 Festival Participation Days:
Details
Free from top 9 allergens
Free from gluten
Free from artificial colors and flavors
Free from conservation agents / preservatives
Antibiotic Free
Hormone Free
Halal Certified (The Islamic Food and Nutrition Council of Canada)
Free from nitrate