Sinai Gourmet
hot sauces, infused honey, and maple syrup
Sinai Gourmet makes a line of clean label and fresh tasting sauces that use only fresh and simple ingredients and take a sustainable and balanced approach. Their Vinegar-Free Hot Pepper Coulis has the lowest sodium content in North America.
It took Sinai's founder, Laurence Isaac, over 2 years to perfect the recipe, and hundreds of tests to learn how to keep the sauces fresh & shelf-stable without adding the preservatives found in other sauces. It would have been easy (and cheaper) to use ingredients like vinegar and salt to stretch the ingredients and increase the shelf life, but Laurence's vision was about creating fresh & healthy condiments, with flavours that wouldn't overpower your food. The road was long, and the trials were many, but Laurence succeed in creating a line of hot sauces that stand apart from the others.
All of Sinai's products are packed with fresh peppers and herbs and are vegan (with the exception of our honey which is sustainably sourced), low sodium, gluten free, and have no artificial ingredients whatsoever. Their original line of hot sauces and Herbonnaise (vegan mayo replacement)  are also Keto friendly!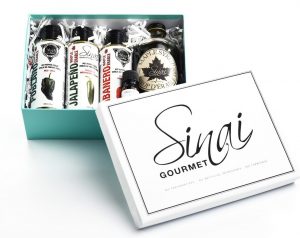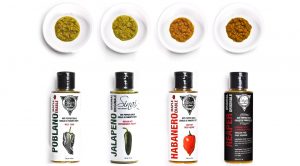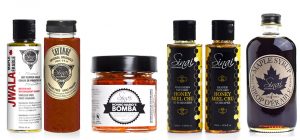 Festival Participation Days:
Details
Free from gluten
Free from artificial colors and flavors