Three Farmers
Healthy roasted lentil snacks packed with plant – based protein, fiber, and flavor!
Three Farmers Foods Inc. is the largest brand & manufacturer of whole roasted pulse snacks (chickpeas, lentils, green peas) in Canada. Started in 2010 and based in Saskatchewan, Canada.
Three Farmers believes that everyone should have wholesome food to eat, an understanding of where it comes from, and how it is made. We are real farmers, committed to preserving the land through sustainable growing practices and providing nourishing foods grown on family farms in Western Canada.
Our dedication to minimal processing lets the natural goodness of our products shine through. By providing delicious, nutrient – packed foods through innovative and responsible farming practices, we aspire to have a positive and meaningful impact on future farming generations.
Product list:
– Roasted Lentil Snacks – Sea Salt 5oz
– Roasted Lentil Snacks – BBQ 5oz
– Roasted Lentils Snacks – Sea Salt & Vinegar 5oz
– Roasted Lentil Snacks – Garlic & Herb 5oz
Minimum order: 1 pallet – 140 cases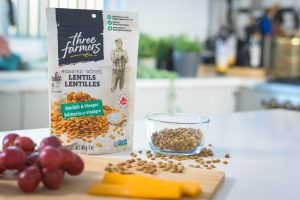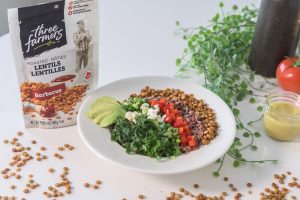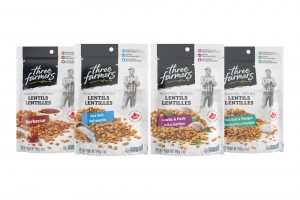 Festival Participation Days:
Details
Kosher (Paravian) Certified
Non-GMO Project Verified