Whistler Water
Glacial Water
Whistler Glacial Water is perfectly balanced as a result of absorbing minerals on its journey from the remote glacier to our protected aquifer. Our products are found in over 25 countries including the USA in WA, OR, CA, TX, NY, and CT.
Whistler Water is recognized as having superior taste and quality. It has won the ITIQ award from 2017-2020 and the Monde Selection from 2018-2020 which is an achievement few water companies have.
Our production facility has the capacity to meet demand in the current market and our global shipping experience delivers our products to our customers with ease.
Product list: Glacial Water 135 oz; Glacial Water 50 oz; Glacial Water 33 oz; Carbonated Glacial Water in Glass 25oz
Minimum order: 24 pallets for direct or KeHE and UNFI USA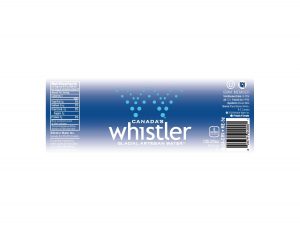 Festival Participation Days: