Three Farmers
lentil and chickpea based snacks
Three Farmers is the largest roasted pulse manufacturer & brand in Canada.  They offer healthy, wholesome, plant-based snacks including roasted chickpeas, green peas, and lentils.  These healthy snacks are packed with protein, fibre, and flavour!  They are perfect for salads, main dish toppers, trail mixes or a crunchy snack.  Alongside these delicious snacks, Three Farmers manufactures cold pressed Camelina Oil.  Camelina Oil is a premium culinary oil with a high smoke point of 475F.  Camelina Oil contains a heart healthy balance of Omega-3 & Omega-6 polyunsaturates. The light, nutty, earthy tones of Camelina Oil make it easy to include into your everyday diet and all your favourite meals.
Three Farmers Foods believes everyone should have wholesome food to eat, an understanding of where it comes from, and how it is made. Three Farmers is real farmers, committed to preserving the land through sustainable growing practices and providing nourishing foods grown on Saskatchewan family farms.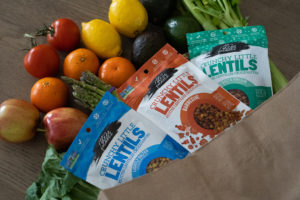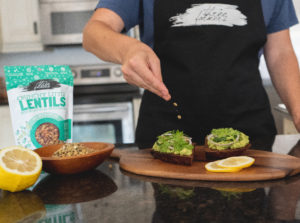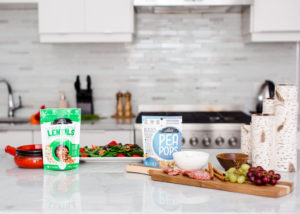 Three Farmers is also profiled in Ideally Canadian. Visit here to learn more.
Categories:
Alternative Protein
Better for You
Pass the Snacks
To the Source
Attributes:
Clean Label
Free From...
Kosher
Non-GMO
Organic / Natural
Details
Free from dairy
Free from gluten
Free from nuts