Ulivit Superfood Inc.
pulse-based snack bars
Two sisters.  One fresh idea.  Creating delicious & sustainable Canadian made plant based food that is crazy versatile!
ulivit is a young company based in the heart of the Canadian prairies. An innovative food company using the best Canadian pulse protein grown by our trusted Canadian farmers and blended with old-fashioned human taste buds and a sprinkle of science to develop plant-based food that is all good. Soy-free, gluten-free, non-GMO, high in fibre, high in protein, low on the glycemic index, sustainable and super delicious!  We believe there is a happy and healthier way to feed the planet. Inspiring joyful connections between families and friends over great food. At ulivit, we're feeding the change we want to see in the world by creating tasty and healthy plant-based foods with a featherlight footprint on our planet's resources. We think this is really important for the future of the world and hope you do too!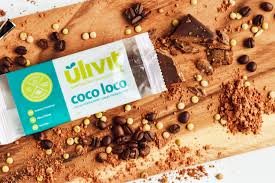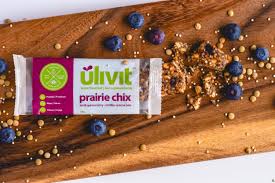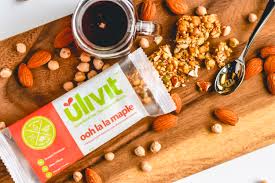 Categories:
Alternative Protein
Better for You
Pass the Snacks
Attributes:
Clean Label
Free From...
Non-GMO
Organic / Natural
Details
Free from dairy
Free from gluten
Free from nuts
Free from soy
Free from whey
Vegan
Compostable packaging