Drizzle Honey
completely raw, bee-friendly and 100% canadian honey - natural and flavour infused
Much like wine, honey has terroir or character, and Canadian honey, especially, is recognized as some of the finest in the world. Drizzle was created out of a love for this unique flavour, and a desire to contribute to the sustainability of Canadian beekeeping. Drizzle honey brings excitement to an age-old industry with first to market health conscious superfood flavours and bee-friendly initiatives.
Completely raw, bee-friendly and 100% Canadian, Drizzle honey is the premium, sustainable choice for the everyday consumer. Drizzle is like no other honey on the market. It is health conscious and culinary inspired, raw and sophisticated, a wholesome experience like no other.
Our honey can be found in retail locations across Canada, and we have a vibrant, engaged Instagram community of #drizzlelovers who adore our honey and embrace our message of slow, mindful living and ethical consumerism.
Drizzle works closely with beekeeping partners to empower sustainable beekeeping in Canada. Drizzle is sourced from honey pastures that are largely remote, away from pesticides and those that provide floral and nutrient variety for our honeybees. Our partnerships are aimed at placing hives on fields that ensure the long-term health and happiness of the bees and bee farmers.
Drizzle is proud to be a female-founded and female run enterprise. Our ownership team consists of our Queen Bee, Aja, and an investment backing from Managing Partner of District Ventures Capital, and Dragon on CBC's Dragons Den, Arlene Dickinson. Drizzle also has a team of dedicated busy bees who keep the hive running all year round.
Our Mission: We are passionately committed to making innovative, health conscious products that inspire generations and contribute to environmental and social prosperity. Our vision is to change the way the world uses honey by reinvigorating the agricultural ecosystem with sustainable, innovative and accessible ideas.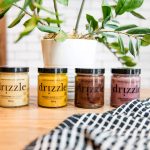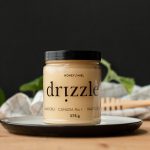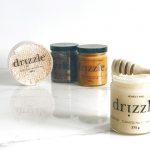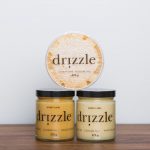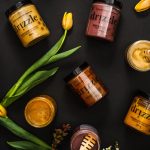 Details
B-Corp
Woman Owned
Free from gluten
Free from conservation agents / preservatives
Appropriate Antibiotic Use
Kosher
Non-GMO
Humanely raised
Wildlife Conservation / Habitat Preservation & Restoration
Pesticide or Herbicide Reduction / Input Substitution
Free range/ Access to outdoors