Dwarf Stars
chocolate/confections: pumpkin seed butter cups
"Dwarf Stars Originals" was our first product line which consisted of chocolate and pumpkin seed butter coated chickpeas that accidentally happened to turn out like little space rocks. Instead of letting Gerrit make them look, "perfect" as his Red Seal nature desired, we began to brainstorm astrological terms and stumbled across Dwarf Stars. These are stars that don't look exactly like the other stars, or shine as bright, but still in their own right are classified as stars. The really cool thing is that Dwarf Stars can actually be incredibly powerful when pairs of them coalesce (or come together) – they can even create a supernova or large stellar explosion!
We loved this metaphor that reached beyond our quirky friendship, beautifully capturing the brand messaging, heart and soul behind our new endeavour. This message is more important today, than ever in our crazy world – that no matter what the outside looks like, what truly matters is on the inside. We believe in creating a world where everyone can share chocolate, regardless of food allergy, intolerance or ethical choice.
Our Mission: Vegan chocolate can be mind-blowingly delicious while also being healthy for you and the planet. Free from peanuts, dairy, gluten, and artificial preservatives, Dwarf Stars gives everyone the freedom to treat themselves to sweets they love.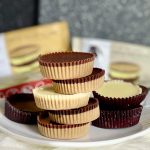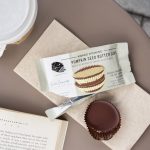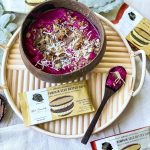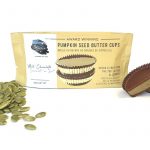 Details
Woman Owned
Free from top 9 allergens
Free from dairy
Free from gluten
Free from peanuts
Free from soy
Free from tree nuts
Free from wheat
Vegan
LGBT+ Owned