Le Petit Mas
Fermented garlic flowers (scapes) seasoning
Fermented garlic flowers is a unique seasoning that will enhance any dish. Convenient, versatile, easy to digest, and leaving no garlic breath, it has no equivalent on the market. Use it on pasta, pizza, sandwiches, dips, dressings, fish, seafood, marinades, and even more! The lacto-fermentation process occurs directly in the oil, and the product is unpasteurized, offering all the benefits of fermented food. Comes in ORGANIC or regular versions, in 190ml for retail and 2L for food service and manufacturing sectors.
https://www.lepetitmas.ca/en/products/fermented-garlic-scapes.shtml
Le Petit Mas is a family-owned agribusiness with two divisions: organic garlic growers and garlic and garlic flowers processors. We process 15 tons of garlic scapes to supply our market, but production can easily be increased 3-4 times more.
Product list:
– Fermented garlic flowers seasoning 190ml, ORGANIC
– Fermented garlic flowers seasoning 190ml, REGULAR
– Fermented garlic flowers seasoning 2L, ORGANIC
– Fermented garlic flowers seasoning 2L, REGULAR
Minimum order: 1 case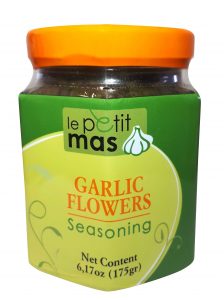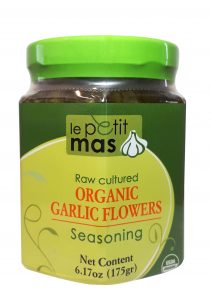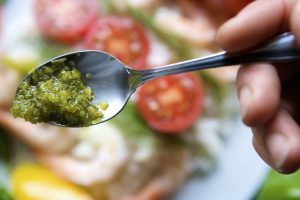 Festival Participation Days:
3/23 - Tuesday
3/25 - Thursday
Categories:
Grocery
Organic Commodities
Details
Family Owned
Free from top 9 allergens
Free from gluten
Free from lactose
No added sugar or salt
CFIA license