Mary Macleod's Shortbread
shortbread cookies
Mary Macleod's Shortbread was founded in 1981. She began baking her signature Chocolate Crunch shortbread from a small shop under the marquee of the Capitol Theatre in Toronto. Her shortbread was an instant hit and after 35 years it's still a Toronto, and now, international favourite. A true original, hers was the first business in Canada devoted exclusively to making artisanal shortbread.
As a wee lass back home in Glasgow, Scotland, Mary learned to bake from her mother and French grandmother. Perhaps it's this French connection that gives her iconic Scottish cookie its certain je ne sais quoi? Either way you slice it – or shape it, or roll it – the recipe is a closely-guarded secret, handed down from Grandmother to Mother, to Mary, and now, from Mary to her daughter-in-law, Sharon.
At the heart of the cookie's renowned quality and passionate customer loyalty, is Mary's unwavering belief that high-quality shortbread must be handmade in small batches from only the best ingredients possible. From a short list of excellent ingredients—pure creamery butter, premium Canadian flours, Belgian chocolate, and the freshest nuts—Mary and daughter-in-law, Sharon, have created unforgettable flavours: Chocolate Crunch, Dutch Chocolate, Espresso Chocolate, Butterscotch, Traditional, and now, Maple Crunch!
And even though Mary is no longer with us, her spirit lives on in each batch of handmade cookies we produce her way.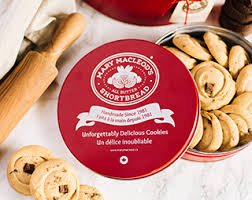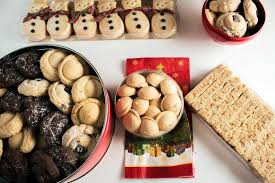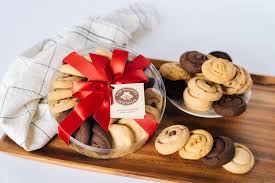 Festival Participation Days:
3/22 - Monday
3/23 - Tuesday