Piccola Cucina
almond-based bakery products
Piccola Cucina is a 100% certified woman-owned business founded by a mother and daughter duo in Winnipeg, Manitoba. We have been in business for over ten years and are the premier manufacturer of almond-based, healthy indulgent creations. Our line includes Italian Amaretti Macaroon Cookies & Almond Pie Shells.
We have a dedicated gluten-free, Kosher & HACCP certified facility. True to Italian tradition, high-end premium products require the absolute best ingredients, which is why we have sourced the best almond flour to make our delicious Amaretti Cookies and Pie Shells. Almonds are high in protein and rich in healthy nutrients and fats like omega-3, vitamin E and magnesium. All our products contain almonds as the first ingredient.
We source our almonds from a BRC certified, 3rd generation family almond farm in the San Joaquin Valley in California. When using so few ingredients, the quality of the inputs is just as important as the care and attention taken when crafting the finished product. We only use premium and limited ingredients. Our products are inherently free from many of the top allergens except for tree nuts, making us a leader in the healthy indulgent space.
We are a food manufacturing company that puts honesty and integrity first and foremost. We believe products can be minimally processed and made without extra fillers, ensuring the customer receives a product they can feel good about sharing with their families. We approach our business holistically so that our impact on people & the planet is sustainable. Piccola Cucina manages sustainability efforts by minimizing byproducts, achieving zero food waste, recycling processing and packaging materials, and conserving energy and water.
We are committed to Diversity and Inclusion throughout our supply chain. Whenever possible, we source from vendors and suppliers committed to diversity in the workplace with a commitment to inclusiveness. We align with organizations that understand the importance of committing to diversity and inclusion and ensure our team includes people from all walks of life. We believe our diversity is our strength and competitive advantage.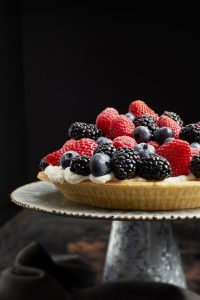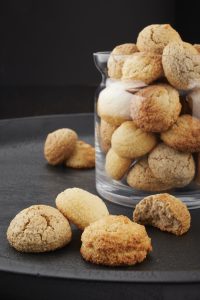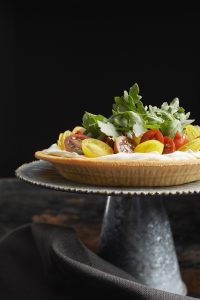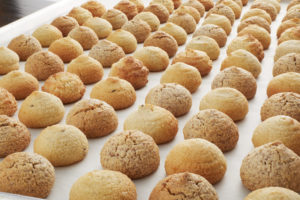 Details
Family Owned
Woman Owned
Free from corn
Free from dairy
Free from grain
Free from gluten
Free from soy
Free from yeast
Vegan
Traceable to the field
Kosher
Waste Reduction Systems (in manufacturing)
Authentic Representation of Ethnic Flavors