Organic Ocean Seafood
wild and farm-raised finfish and shellfish
Vancouver, British Columbia
Organic Ocean was established by Pacific Northwest fishermen who set out to revitalize small-scale coastal and inland fisheries by encouraging the adoption of sustainable fishing techniques and improved handling processes. Organic Ocean's reputation for creating value for all links in the supply chain from producer to consumer drew the attention of indigenous groups which also sought recognition and fair compensation for their fisheries. This culminated in a partnership with four First Nations Community Fishery Enterprises representing five tribal councils, seven indigenous nations, and 35 bands. In addition to the seafood provided by traditional wild capture and indigenous harvesters, Organic Ocean supplies responsibly cultured shellfish and finfish, with all product offerings required to meet or exceed the highest independent sustainability and quality standards. Guided by a commitment to environmental and social leadership, Organic Ocean's mission is to supply healthy planet/healthy diet seafood that is, in every respect, the very best of what nature intended us to consume.
Organic Ocean has further demonstrated its commitment to the triple bottom line by attaining B Corporation Certification and through membership in One Percent for the Planet, a global movement that inspires businesses to donate a percentage of their revenue to environmental causes.
Through its One Percent for the Planet membership, Organic Ocean contributes to the Salmon Habitat Restoration Program (SHaRP) which employs local youth to do watershed enhancement work in order to rehabilitate and protect sensitive salmon habitat. Supporting salmon habitat remediation is good for the environment and has a positive socioeconomic impact on the coastal and inland communities which depend on wild salmon fisheries.
Farm Raised, Wild Caught. Organic Ocean sources only from those fisheries that are sustainably managed. Organic Ocean's fish and shellfish must be harvested or produced in compliance with the guiding principles established by the Marine Stewardship Council certification body or the Vancouver Aquarium's Ocean Wise or Monterrey Bay Aquarium's Seafood Watch sustainable seafood recommendation programs. Organic Ocean's products are Fair Trade.
Products include: Wild Pacific salmon, wild albacore tuna, wild and responsibly cultured sablefish, wild Pacific halibut, wild Pacific ling cod, wild rockfish, B.C. spot prawns, Pacific sidestripe (or giant) shrimp, Pacific humpback (or king) shrimp, Pacific Dungeness crab, red rock crab, giant Pacific octopus, Pacific scallops, arctic char, steelhead salmon, neon flying squid, and golden crab.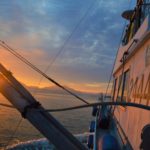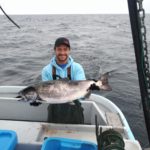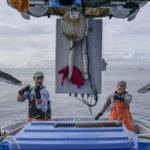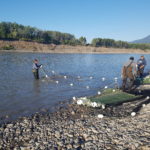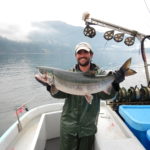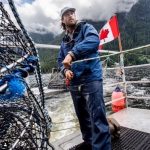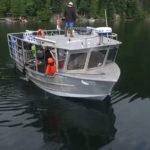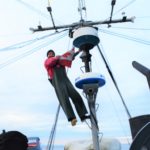 Categories:
Ecosystem Emphasis
Sustainable Harvest
Wealth Builder
Attributes:
Clean Label
Organic / Natural
Details
B-Corp
Fair Trade
Indigenous partners
Marine Stewardship Council certified
Monterrey Bay certified
Oceanwise certified
1% for the Planet
Funds habitat restoration