Planet Shrimp
aquaculture pacific white shrimp
Planet Shrimp has built North America's first closed containment, clear-water commercial-scale producing shrimp aquafarm conveniently located in Aylmer, Ontario that produces pure, clean shrimp freshly frozen IQF (Individually Quick Frozen) and packaged within 6 minutes of harvesting. Holding an Ocean Wise endorsement, Planet Shrimp is has developed the science and technology to successfully grow, produce, distribute and market pure shrimp – grown in shallow, clear, filtered water with only ocean salt and natural feed added – and absolutely nothing else – no chemicals, no additives, no pesticides, fungicides, antibiotics, hormones – no nothing. The shrimp are sustainably and responsibly raised in a closed-loop bio-secure recirculating aquafarm with automated feeding and water treatment operated by a proprietary management system from our Networks Operations Center that oversees shrimp production.
Water recirculating and purification system & proprietary and patented system design produces 20x the yield of traditional outdoor shrimp farms in less than 5% of the footprint.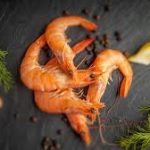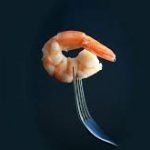 Planet Shrimp is also profiled in Canada Innovates.
Categories:
Ecosystem Emphasis
Humane Practices
Less Chemicals
Sustainable Harvest
Waste Reduction Processes
Attributes:
Clean Label
Free From...
Non-GMO
Organic / Natural
Details
Antibiotic Free
Hormone Free
Chemical Free
Oceanwise certified
Seachoice certified