Prairie Fava Ltd.
Whole fava beans, fava splits, fava flours and fava hulls
Prairie Fava (PF) is focused on fueling the world with fava by supplying high quality whole fava and split fava, and fava flours. Fava beans are part of the legume/pulse family. Fava is great for farmers because they are the highest nitrogen fixing crop, meaning fava "captures" nitrogen in the air and converts it for use in the soil. Incorporated in 2015, we are located in Glenboro, Manitoba, Canada. Hailey Jefferies established PF with her husband Cale to act the link between fava bean growers and food processing and consumers. As the "fava bean company", PF is committed to value-added development of fava from "fava to fork". Cale is a partner in a 5th generation family farm and seed business (Jefferies Seeds) that has long-term relationships with growers, so PF can work directly with farmers. Current intellectual property includes the exclusive licence and a first ever fava bean variety with a low vicine/convicine content in North America, compounds that may cause favism in a small portion of the people with Mediterranean ethnicity. This variety will allow Prairie Fava to fuel the world with fava – great for people and the planet.
Our Mission: Prairie Fava is the Canadian industry expert dedicated to growing, processing, and marketing the highest quality fava products for the plant-based market. Our vision is to bring back the ancient bean and create demand for fava on plates globally. Our mission is to grow and craft functional plant-based fava ingredients and products for a healthier diet and planet. Fava is of high interest to the food industry. It provides a light-flavoured, high density protein from an environmentally sustainable crop. PF is supporting and developing markets for fava bean farmers; encouraging fava production as part of a healthy crop rotation through growing this environmentally friendly and sustainable crop. We are providing sustainable healthy, tasty food and ingredient options for food manufacturers and consumers. We are supporting the Canadian economy by hiring local, developing new markets and new opportunities and by acting as a strong social enterprise.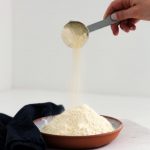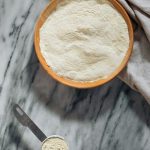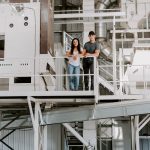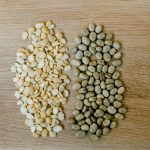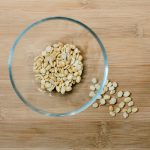 Categories:
Diverse Supplier
Sustainable Harvest
Wealth Builder
Attributes:
Clean Label
Free From...
Halal
Non-GMO
Details
Family Owned
Woman Owned
Free from gluten
Vegan
Traceable to the field
Halal Certified
Non-GMO
Pesticide or Herbicide Reduction / Input Substitution