Soul Chocolate
chocolate made with minimal ingredients; sugar is used to balance acidity and bitterness, but never used in excess.
We are specialty chocolatemakers who source quality ingredients from hard working farmers around the world. We highlight the subtleties of cacao by featuring chocolate bars as single origin. Each bar is made using cacao from different producing countries, who have different farming and processing techniques.
Any ingredients we can source locally we do. Our hazelnuts and peanuts used in chocolate are grown in Ontario, and are the most flavourful, delicious things you'll ever try!
We are making chocolate that is fair for everyone involved. We pay above fair trade prices for all of our cacao, giving the farmers involved incentives to care more for the cacao they grow, and live a better life.
Our Mission: We want everyone involved in our supply chain to be paid well for their hard work. Price does not dictate our buying decisions. We source as local as possible, wherever we can.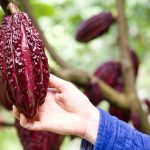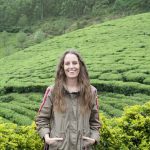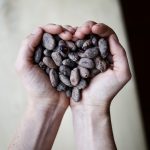 Categories:
Less Chemicals
Waste Reduction Processes
Details
Family Owned
Woman Owned
Free from soy
Vegan
Traceable to the field
Soil and Water Conservation
Waste Reduction Systems (in manufacturing)
Creative packaging